Skene Valley Group was founded in April of 2002 by John Hoagland. Before opening his own agency, John worked for Travelers as an underwriter and for Safeco Insurance as a regional manager, bringing a wealth of insurance knowledge to his own office. In 2009, Skene Valley Agency purchased the M Shaw Insurance in Granville NY, an insurance fixture in Granville community for many years. In December of 2011, another agency decided to close their Cambridge location, as a result, Skene Valley Group opened the Battenkill Valley Insurance Agency to give the people of Cambridge, Greenwich and other surrounding towns a local agent who the know and trust. To date, Skene Valley Group has operated all three agencies with exclusively local staff.
Connor Hoagland joined his father on the Skene Valley Group staff in April 2017 as a producer and vice president. Connor handles and oversees day-to-day operations in the Skene Valley Group offices, learning and developing his skills under the watchful eye of John.
Cindy Oliver is the officer manager of the Granville office (formerly known as the M Shaw Insurance Agency). Cindy brings a vast understanding for the local insurance market to the office. An addition to the staff in 2019, she has successfully converted all three office locations from traditional hard copy files to 100% digital compliance. Cindy has worked in the local insurance market for over 20 years and carries a large clientele following as a result of her customer first mindset and attention to detail. Thomas Abbott joined Skene Valley Group in October of 2010 as a producer. Tom handles all lines of business including life and health insurance. Paula Steves, a CSR with over 20 years of her own experience in the insurance industry joined the Skene Valley Group family in September of 2020. Paula is familiar with the ever-changing insurance industry standards and has committed many years of her professional life to customer service within the insurance world.
Denise Gillis, with over 30 years of experience in the insurance industry is the office manager of the Battenkill Valley Office. Randy Waite, who also has over 30 years of his own experience in the insurance industry, is a broker with the agency. These two people have been servicing the local community for years, and with local ties, are not going anywhere.
At Skene Valley Group, we strive to provide you the personal attention you need. We believe in doing business the old fashioned way.. even making house calls upon request! We are committed to the local communities and the local economies in which we are established. We pride ourselves on our civic engagement and community support and outreach, through donations, sponsorships and partnerships!
---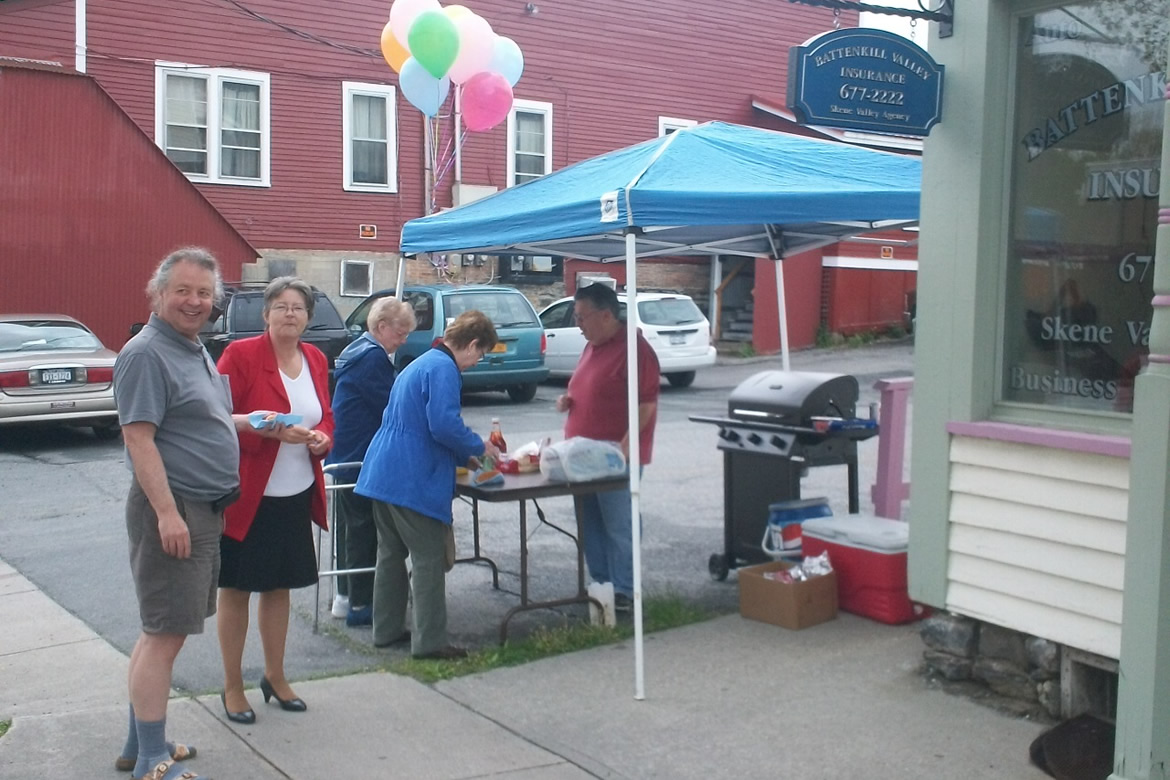 Customer Appreciation Day